All-in-One Field Service Management Software for Service Businesses
Posted On Fri, June 11, 2021, 1:50 PM
Field service management software enables clients to automate the service workflow process and increase the efficiency and productivity of the workforce
The field service management industry is growing and expected to rise exponentially due to the enhancement of technology in this sector. That's why companies feel the increasing demand for real-time software or mobile solutions for field workers so that they can accomplish their tasks without any delay or interruption and communicate effectively with dispatchers or managers, even on the go.
No doubt that field service management software is becoming quite popular among field technicians and their managers. Field service management software enables clients to automate the service workflow process and increase the efficiency and productivity of the workforce and helps field service representatives, office staff, and call center executives to manage work orders, job assignments, customer details, and keep service logs.
Industries that are highly benefited by field service management software
Healthcare & home care agencies
Pest control services
Gas utilities maintenance
Cleaning services
Handyman services
Plumbing services
Construction services
Property management and maintenance
Landscaping and lawn care
Heating, ventilation, and air conditioning industry
Telecommunications and cable industry
At this point, we have defined field service management, have reported its growing numbers, and have listed which industries are falling under its umbrella. But we have to go back to our original point, the challenges that the field service management teams face on a regular basis.
Most common challenges in field service management
Field service management is rather challenging and there's always room for service processes optimization. The most common challenges in field service management are mentioned below:
Time tracking & accounting
Travel costs & "gas money"
Work order management
Cluttered communication
Efficiency control
Invoice and payment management
Safety & legal compliance
Scheduling conflicts
Working in field service management poses challenges on a daily, ongoing basis. There's hardly ever enough innovation, customer satisfaction, increased efficiency, and higher service effectiveness to keep up with the competition, customers' expectations while staying profitable. Modern technology and capable software are often the answer.
By using a robust and simple field service management software or a mobile app, you can save a lot of time and money on avoiding costly mistakes and streamlining the daily operations flow, which combined, usually lead to improved efficiency and customer satisfaction rates.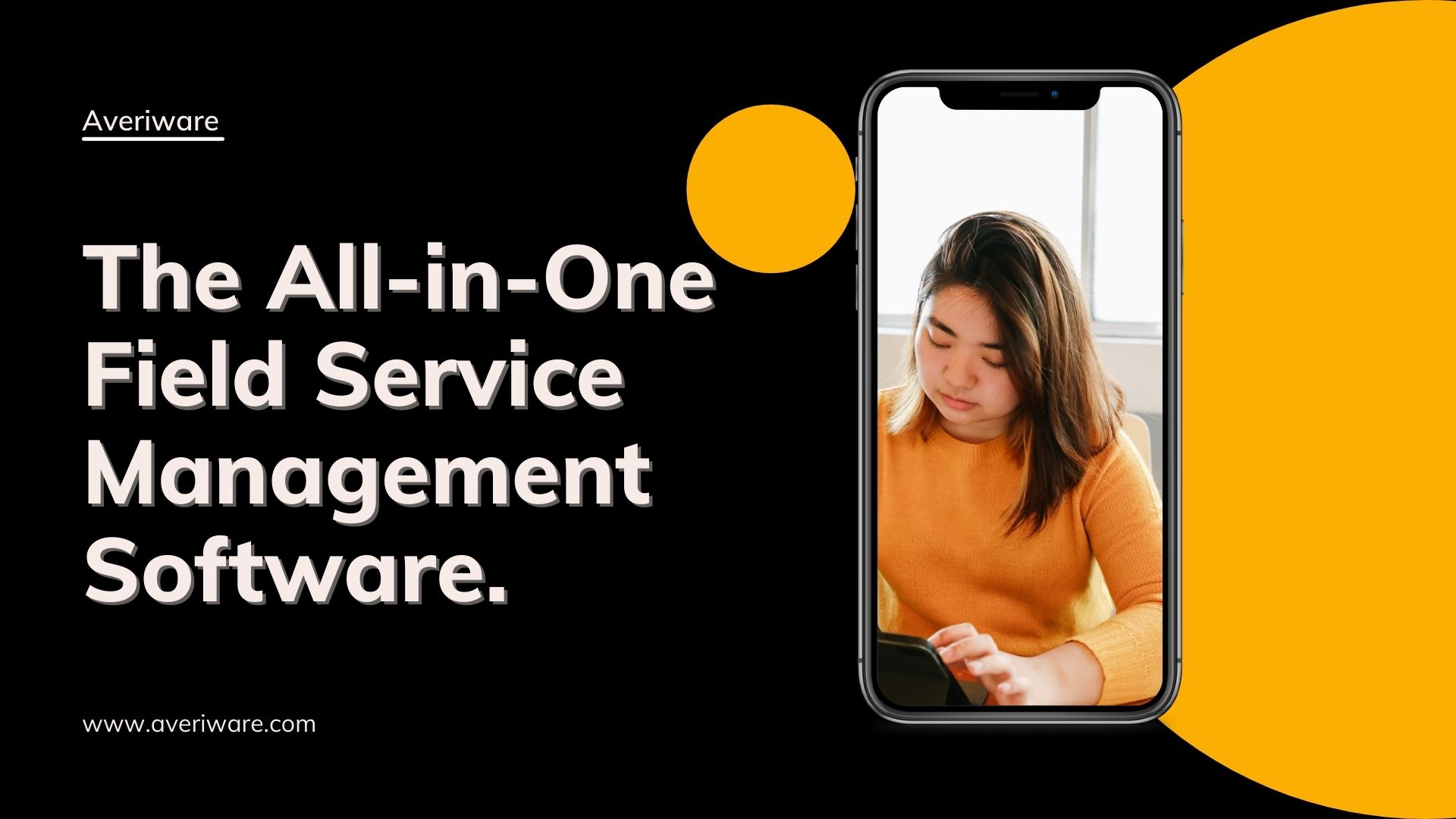 Must-have features in Field Service Management Software
1.Easy Scheduling Option
Your customers demand that you deliver the products and services they pay you for and you need your employees to make this happen. That's why your employees must stick to the schedule that is set ahead, but you also need some data to always be in the know.
For example, where your employees are, what task they're working on, and what's the current status of the project/job. By keeping track of your employees in the field in real-time, you can easily and smartly distribute work orders and manage task distribution.
Choose a field service management software that allows you to see the location of your employee, allows you to schedule and dispatch jobs, can track hours, and is available for download on a mobile phone.
2.Communication System
When you are in constant contact with your employees, without causing productivity loss, you are able to keep your customers in the loop effortlessly and efficiently. The last thing you and your employees need is to bombard one another with endless work phone calls.
Choose a field service management software that has communication features built-in. Such as private and group chat, discussion boards, an in-app directory, and more. Additionally, you should be able to monitor who read your message so you can send a push notification to those who didn't, that way you can be sure everyone is aligned across the board.
3.Safety & Security system
We don't just mean the control you have over the field service management software or if it's secure enough for your company, we are also talking about your employees.
Working in field service management comes with its own risks and liabilities. Your workers must be protected at all times so you need to be in constant contact with one another and there must be procedures in place to handle emergencies.
By using field service management mobile software, you are able to have everything available at your employee's fingertips, following where they go. Like an employee directory so they know who to call during specific emergencies or incidents. They can fill out incident report forms or hazard alerts before they turn into a physical incident. There is a library with all the procedures and protocols listed so employees can always refer to the material when necessary. You can send updated material or quizzes to sharpen your employee's knowledge and skills.
4.Mobile-friendly Application
Yes, the field service management software should be easy to use by any smart device from anywhere, no matter how tech-savvy someone is or isn't. Your employees should be able to use the field service management software on a daily basis without disruption by their mobile application.
5.Cost-Effective Field Service Management Software
You must choose a field service management software that is cost-effective and is worth the price you pay. Consider if the software is scalable going forward and if it will cost you anything additional, like if you want to modify or add features. With all of the field service management software solutions in the market, how do you know which one is best for your business?

Contact Information:
emmanuel mathew
emathew@averiware.com
This press release is posted under categories
Business